The Guardian has put up a gallery of pictures from "Letters from an Alien Schoolboy'
But  Earthlings are documenting Aliens everywhere. Here's a sinister one I found lurking about at the Cheltenham Literary festival.  Could it be by Imogen? I wouldn't like to meet NEGOMI on a dark night….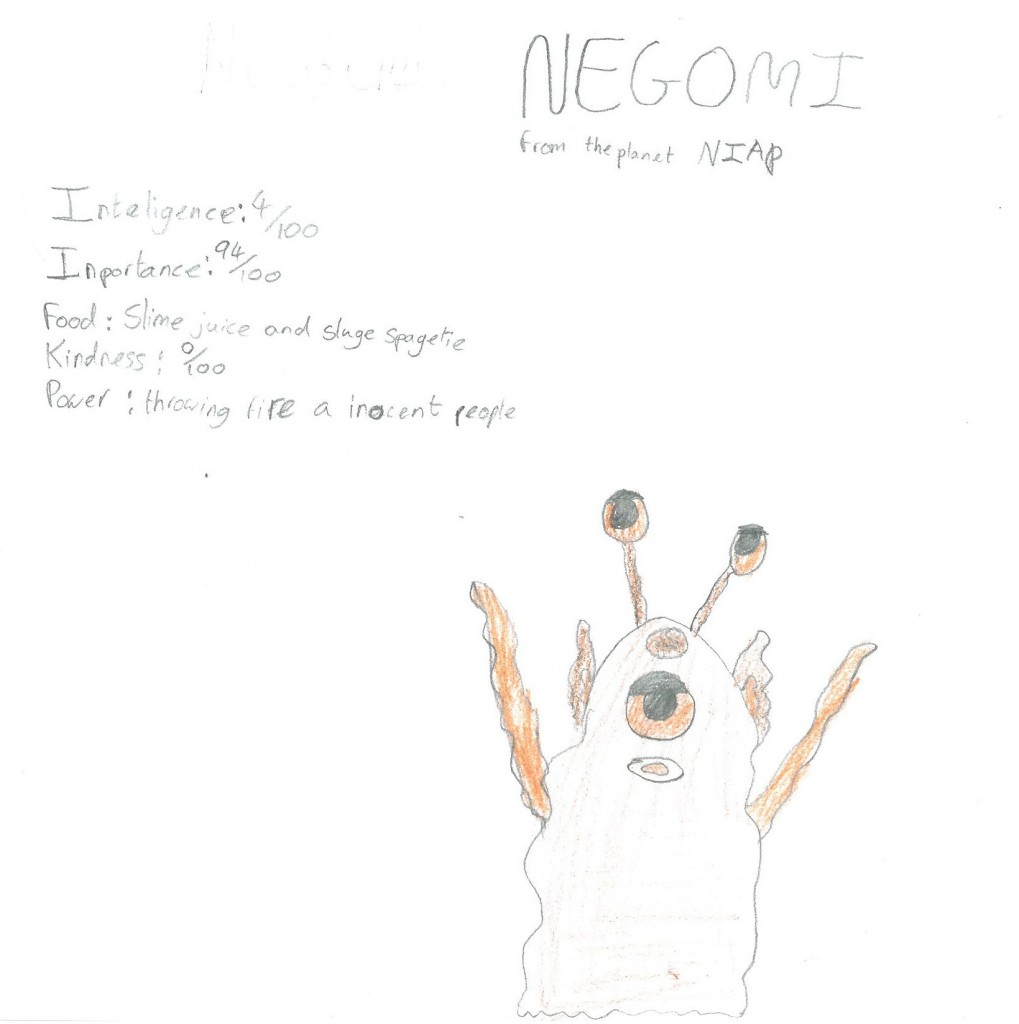 I'm thrilled 'THE GREAT BIG BOOK OF FAMILIES' by Mary Hoffman, illustrated by me, has won the under 7s category in The School Library Association's first ever Information Book Award. Chris Brown, Chair of the judges, said, "This Award is the only children's books award to focus solely on Information Books. It is a celebration of the fantastic skills being applied in the creation of the very best of such books for our young readers. '
Jayne Gould said  "Families come in all shapes and sizes, as 'THE GREAT BIG BOOK OF FAMILIES' demonstrates with warmth and humour…. it is a book which can be used across the primary age range. For example, my school has used it for several weeks' worth of work with Year 4 pupils on the diversity of family life." How kind.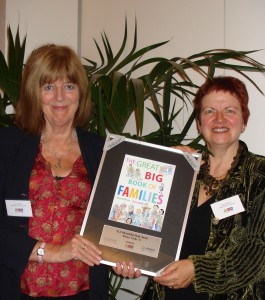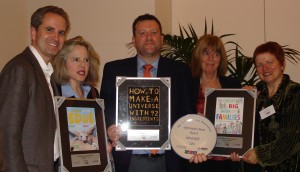 Winners were: Under 7s – The Great Big Book of Families by Mary Hoffman, illus Ros Asquith. Frances Lincoln ISBN 9781845079994
7-12 – Animals at the Edge by Jonathan and Marilyn Baillie. Franklin Watts ISBN 9780749694814
12-16 – How to Make a Universe with 92 Ingredients by Adrian Dingle. Scholastic ISBN 9781407117911
Overall Winner – How to Make a Universe with 92 Ingredients by Adrian Dingle.
And I have an exhibition of cartoons this weekend, Nov 12th and 13th at THE CHOCOLATE FACTORY, in Wood Green. It's a chance to see the work of 100 (Yes! One HUNDRED) Artists. Here's the info: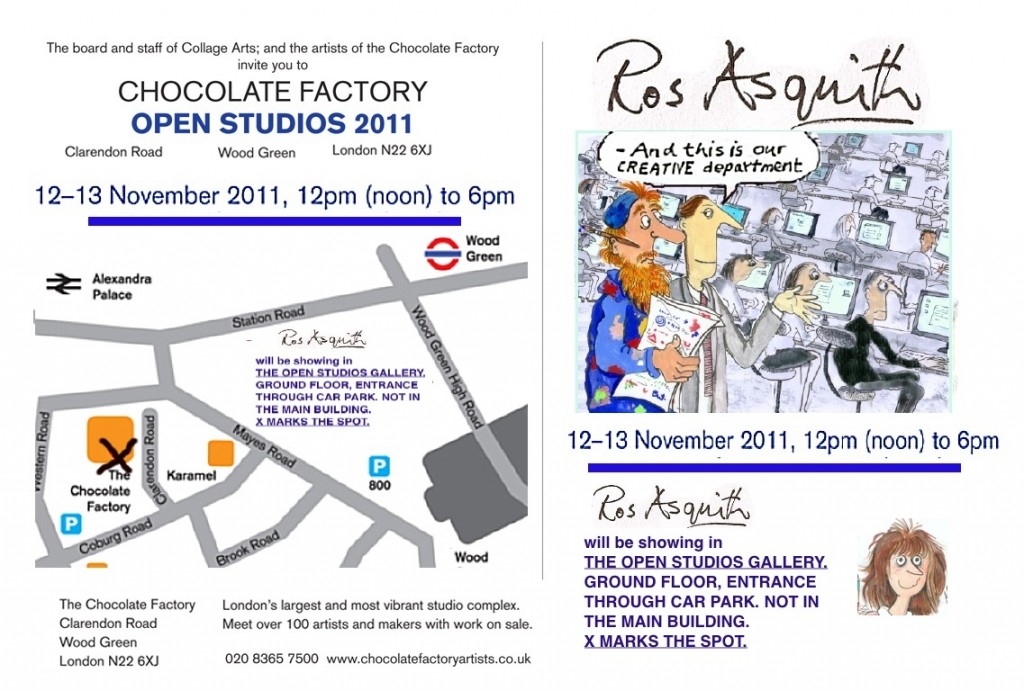 All welcome!