No warmth, no cheerfulness, no healthful ease,
 No comfortable feel in any member--
 No shade, no shine, no butterflies, no bees,
 No fruits, no flowers, no leaves, no birds--
 November!
My November was quite cheery, though. Nov 4th saw the launch of the All Party Parliamentary Group on Literacy  at House of Commons with MPs and a couple of  the cast of musical WICKED (who are supporting literacy through their involvement in Wicked Young Writers' Award but who sadly did not have green faces) and How to Train Your Dragon author Cressida Cowell. The National Literacy Trust is a wonderful organisation dealing with all aspects of reading, This year they are doing cards by 'Gruffalo" wunderkind Axel Scheffler, 'Charlie and Lola" genius Lauren Child, and, erm, me. Mine is below and you can see the others on the NLT website,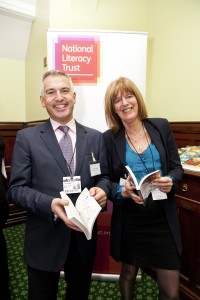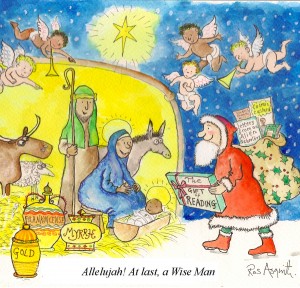 Later that week Rory, aged 9, came to my Chocolate Factory exhibition and decided to do his birthday thank you letters as alien pictures. Here's one: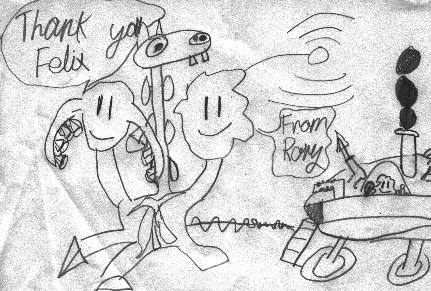 Was very proud to be part of an art auction at the Halcyon Gallery, raising money for The Art Room -a pioneering Oxford based charity aimed at 5-16 yr olds who are having a hard time at school either as a result of specific learning difficulties or interrupted schooling.
The list of artists was awesome, including Jake and Dinos Chapman, Antony Gormley, Maggi Hambling, Patrick Hughes,  Paula Rego, Rachel Whiteread, the last children's laureate Anthony Browne,set designer pare excellence Hildegard Bechtler and exquisite illustrator Jane Ray. Was shy to be in such company and vowed to make a better picture next time.
Really enjoyed the Roald Dahl Funny Prize which was won by Liz Pichon for'The Brilliant World of Tom Gates'. The under 7 category was won by Cats Ahoy! by Peter Bently (who was also shortlisted in 2009 ), and illustrated by Jim Field. Excellent books, indeed. I seem to have got my picture taken with Philip 'beardy' Ardagh (who won the prize last year) and Terry Jones who, like me, was a loser.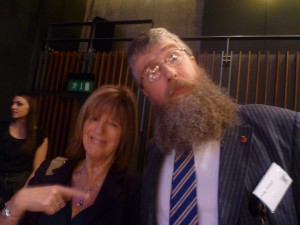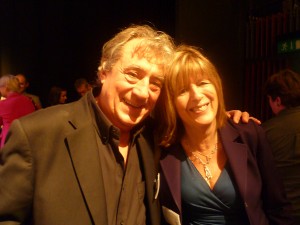 Michael Rosen thought up the idea for the funny prize because funny books don't get a look in on most award shortlists. So thank you Michael. You can see a video of him and the winners here.
The Tower Hamlets Book Award was won by Joe Layburn (pictured below,
right) for 'Street Heroes'. And I was second with 'Letters from an Alien Schoolboy'.
Here we are, judging the amazing school plays.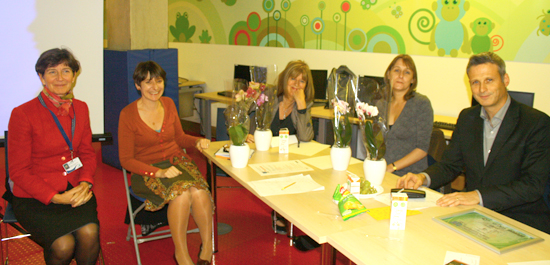 Lots of schools  took part,  performing fantastic plays and films about the shortlisted books, so it was a really special event. Globe School won with a very funny staging of the first scene of Alien Schoolboy, complete with alien masks, a spaceship and a walking ice cream poster. Hope to get the video soon. Thanks to all of the schools for putting so much effort and imagination into our humble books and especially to Manorfield Primary where I had a terrific time with Year six who all drew some spectacular aliens. I hate to agree with OFSTED (see cartoon below), but Manorfield really is an outstanding school.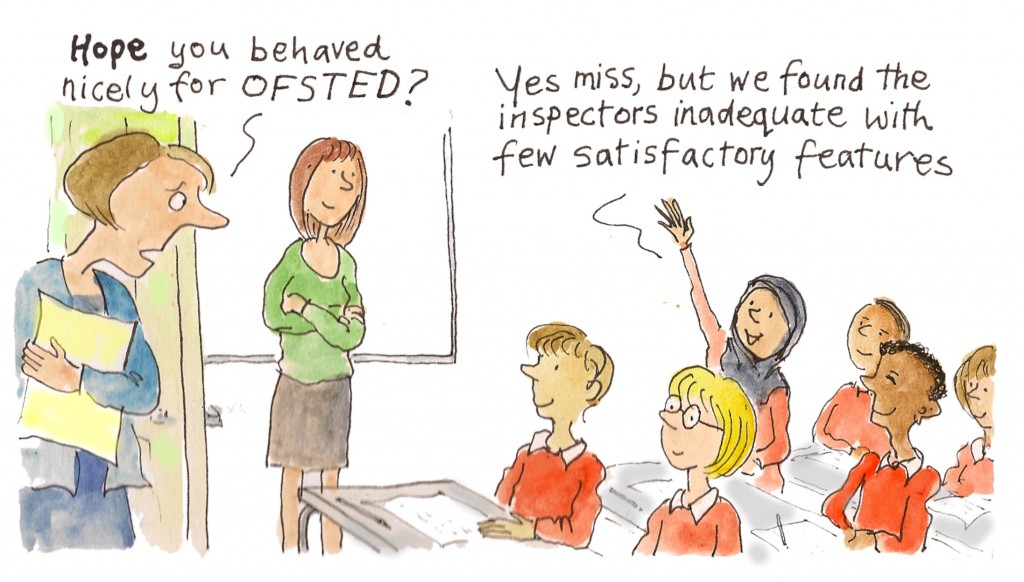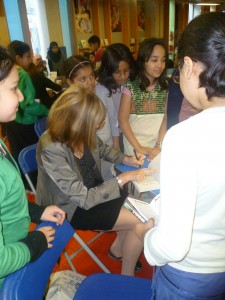 Here's me on the left, signing books at Tower Hamlets. I think the books were written by me, but I've signed books by plenty of different authors n the past. What do you do? Someone wants an author's signature on their book, so why not? However I did draw the line when some wag suggested I sign a biography of Princess Diana.
Good Heavens.
The Guardian has put up a gallery of pictures from "Letters from an Alien Schoolboy'
That's quite enough about prizes, ed. Actually, that's too much about prizes.