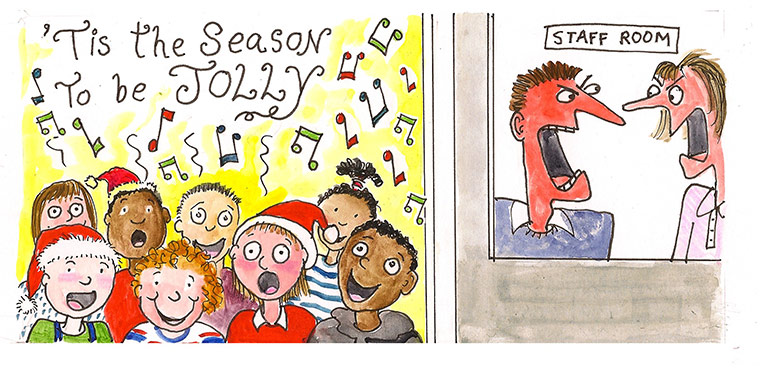 You can see more of my Christmas cartoons here
And here is DORIS, the cleaner, celebrating on a similar theme: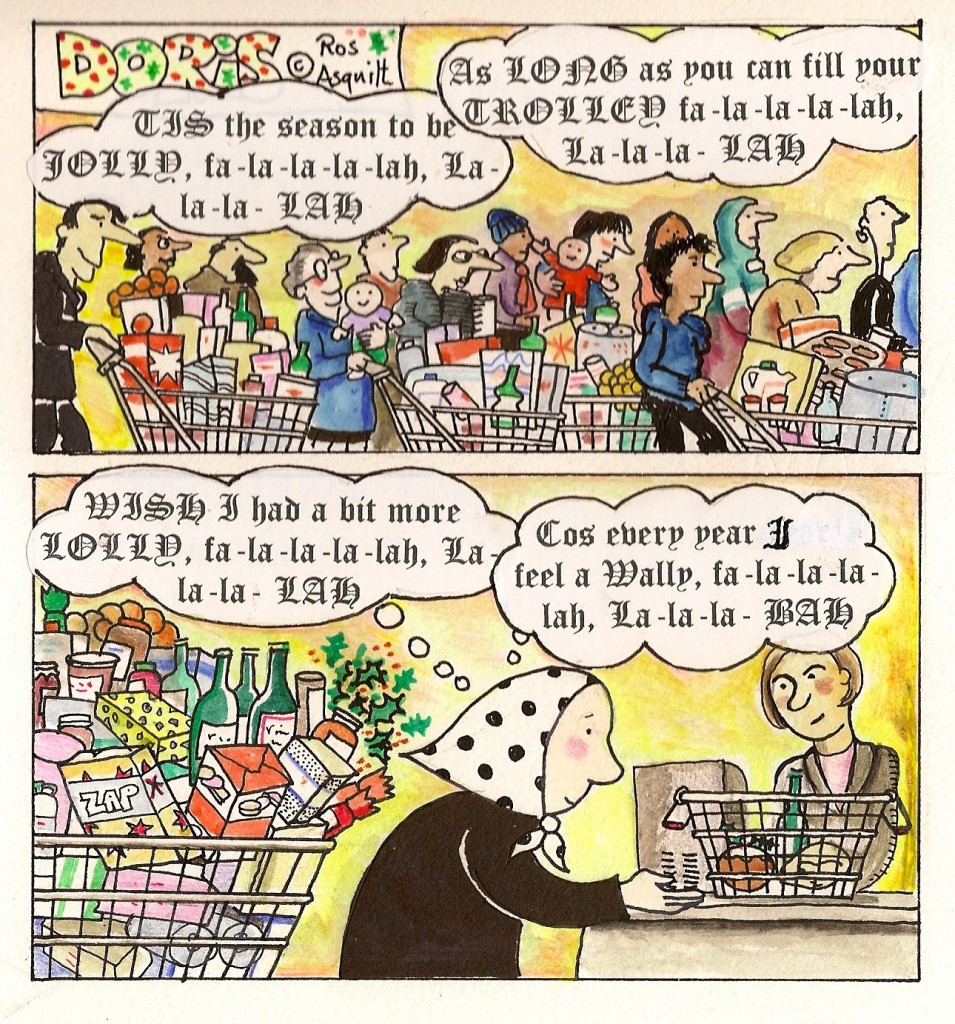 Meanwhile, Flowkwee, my ALIEN SCHOOLBOY, is having trouble with his winter clothes: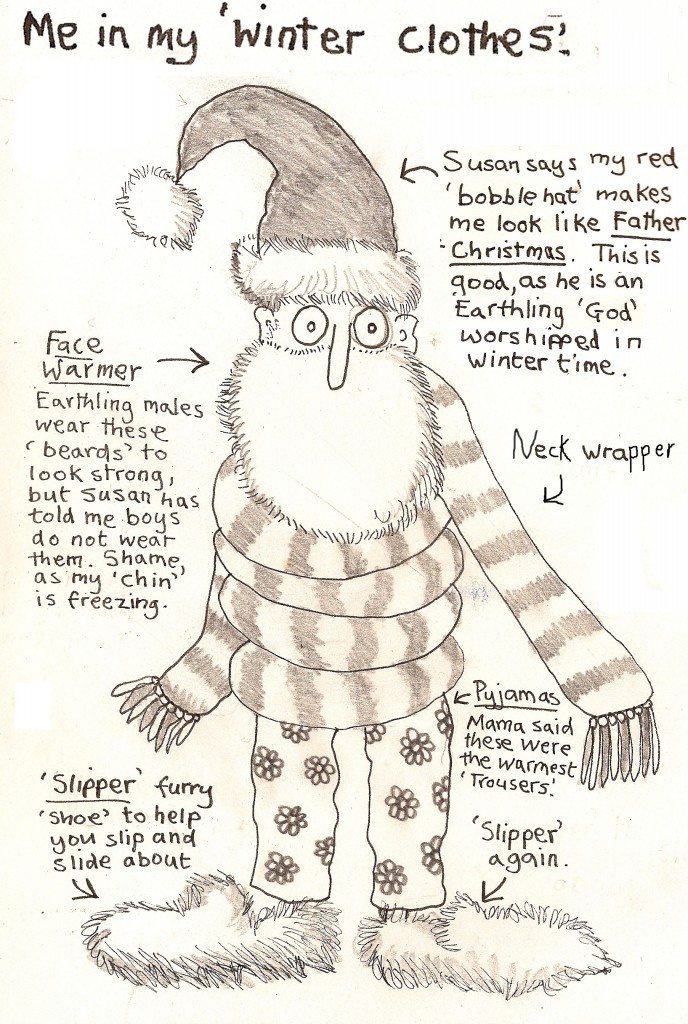 He think Father Christmas is a god -and doesn't even seem to know what a jumper is: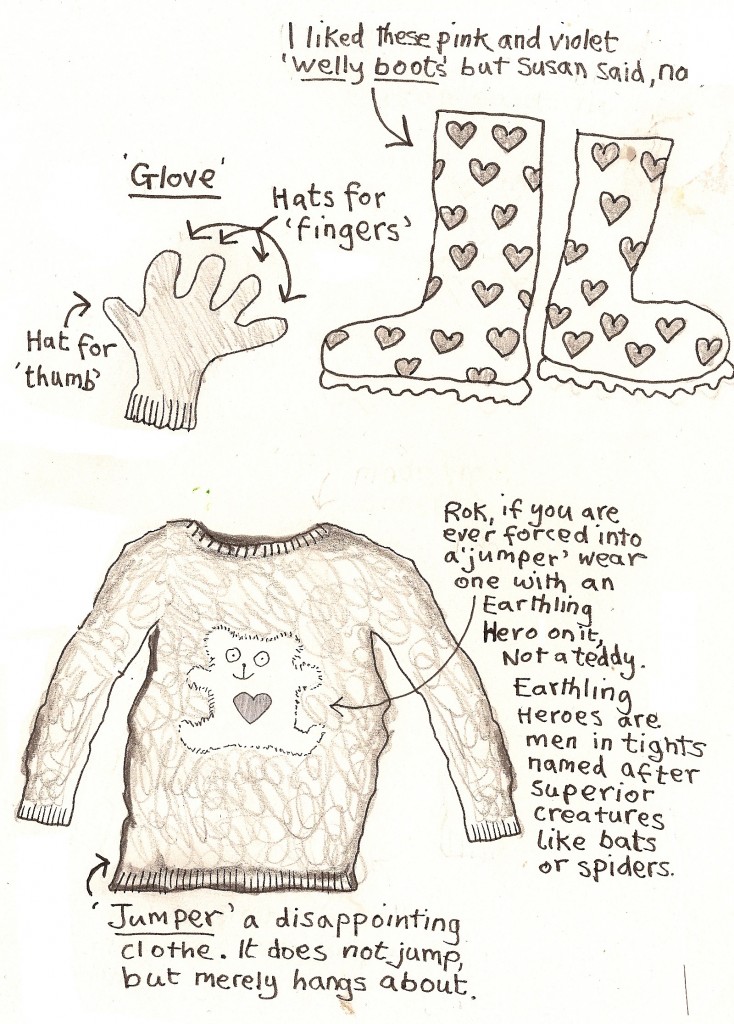 You can read The Alien Schoolboy's  CHRISTMAS BLOG to find out more.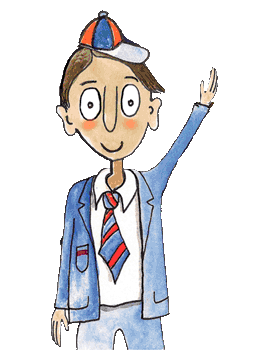 Meanwhile, Happy Christmas and  Happy 2012.
See you next year with more drawings….