Another hero bites the dust. Ronald Searle, gargantuan satirist, ineffable draughtsman, survivor and brilliant chronicler of the notorious Burmese railway, has died aged 91.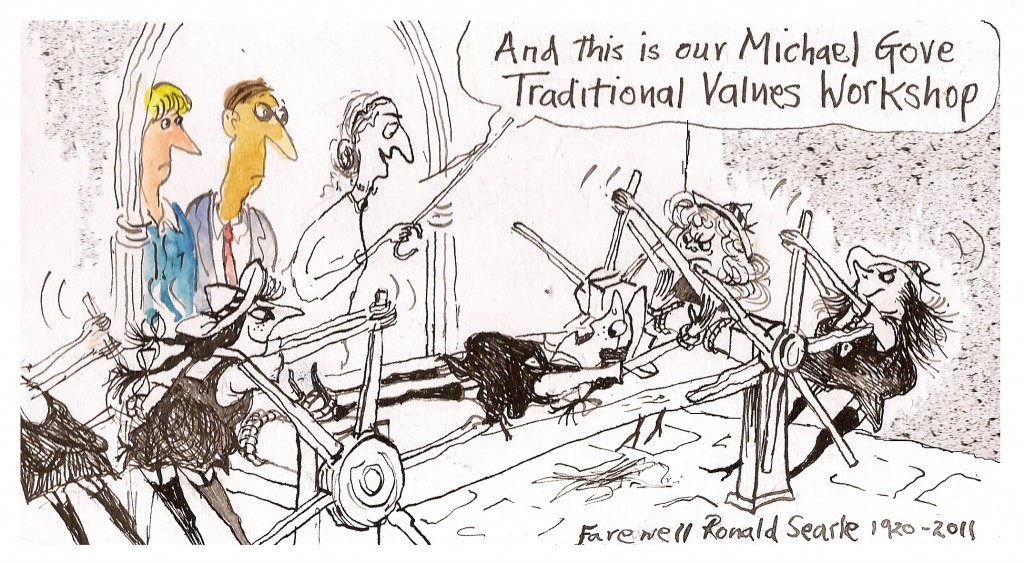 Best known in the UK for Molesworth and St Trinians, Searle was an inspiration to Steve Bell, Posy Simmonds, Ralph Steadman, Gerald Scarfe and virtually everyone who picked up a pen to draw. No one has made me laugh more. Link to all the obituaries and tributes here.
Ronald Searle's Esprit Creatif. Goodbye Clouds, Goodbye Sky.