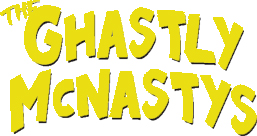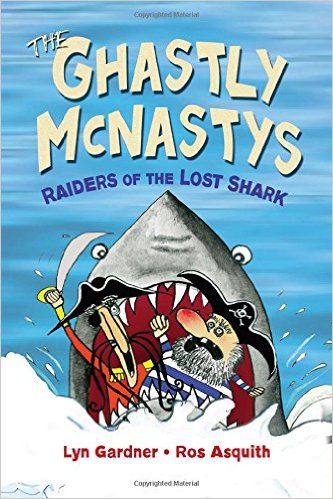 The Ghastly McNastys: Raiders of the Lost Shark
The Ghastly McNastys are the meanest pirates to ever sail the seven seas and are completely obsessed with treasure! They are closing in on Captain Syd's legendary hoard, but a film crew has come to Little Snoring and is right in their way. But there's a stroke of luck – they are making a pirate movie, and the McNastys think they can work as extras and steal the treasure! Youngsters Tat and Hetty have outwitted them before and can see what the dastardly duo is really up to – but will anyone believe them?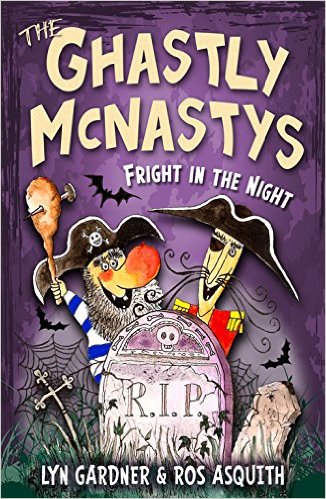 The Ghastly McNastys: Fright in the Night
Those terrible pirate twins are at it again! Their relentless pursuit of treasure is causing all sorts of havoc in the seaside town of Little Snoring, and only youngsters Tat and Hetty – and their cat called Dog – have a chance of stopping them.
The Ghastly McNastys:
The Lost Treasure of Little Snoring
The McNasty twins are horrible. Even fish put their fingers over their eyes when they see the twins coming in their ship, The Rotten Apple!
But when the despicable pirates' never-ending quest for treasure takes them to the island of Little Snoring and brings them up against honest youngsters Tat and Hetty, they find they've more than met their match.
The disgusting McNastys and their vile antics will have children squirming, and squealing with laughter from beginning to end!
The first in a hilarious new series for young readers, illustrated throughout!