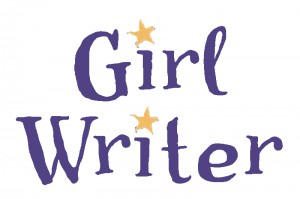 Girl Writer:
Castles and Catastrophes
Cordelia Arbuthnott wants to write books. Not the sort that her aunt, the bestselling children's author Laura Hunt writes, but literary masterpieces. So when she finds out that her dreaded new school Falmer North is having a writing competition, she's delighted. She just knows her medieval love story, The Lady of the Rings, will win the romance category.
But writing a masterpiece is trickier than she expected. What with wanting to make a good impression at Falmer North, sorting out her best friend Callum's home problems, and coping with her eccentric family, real life just keeps getting in the way.
Welcome to the wacky, hilarious world of Cordelia Arbuthnott. And for readers who are also aspiring writers there are some fantastic top tips on getting your story right.
'This endearingly wacky character will appeal to fans of Jacqueline Wilson.'
TES
'The book is packed with advice on story-writing which is both light-hearted and humorous, while remaining inspiring. An excellent and modern read.'
School Librarian
Girl Writer:
Sleuths and Truths
Cordelia Arbuthnott is determined to become a world famous author and her latest passion is writing the adventures of Shirley Holmes, Sherlock's younger sister. But as she gets stuck into The Bat of the D'Urbervilles, her interest in a real life mystery involving her schoolmate, Viola, deepens.
With the help of her best friend Callum, she discovers that Viola's dad is in jail for bank robbery. Cordelia is convinced he's not the real culprit and the three of them are determined to prove his innocence. But are they right?
Packed with top tips for aspiring writers, this is the second book in Ros Asquith's hilarious Girl Writer series.
'This popular writer has a strong following, providing entertaining stories
that are fun to read.'
School Librarian
'A delightful mystery with a youthful feel, and written with a tongue
in cheek and a definite nod to humour.'
Liverpool Echo
Girl Writer:
Spies and Lies
Cordelia Arbuthnott desperately wants to be a succesful writer. She's hard at work on her latest novel, The Girl with the Golden Pun – a spy story about Jane Bond.
As always, Cordelia's life is a source of inspiration for her novel. A new boy in her class, Vladimir Vyshinsky, or Vlad the Lad as he becomes known, has all the girls swooning. But this mysterious Russian raises Cordelia's suspicions with his strange behaviour.
This is the third book in this funny, exciting series, which is also packed with top tips for budding writers.
'Girl Writer demonstrates Asquith's talent for comedy and contemporary observation – Cordelia is refreshingly engaged with wider culture and the outside world. Asquith writes humorously, intelligently and unexpectedly.'
The Sunday Times
'Funny, engaging and unpredictable – just what you would expect from a writer of Ros Asquith's calibre.'
Carousel